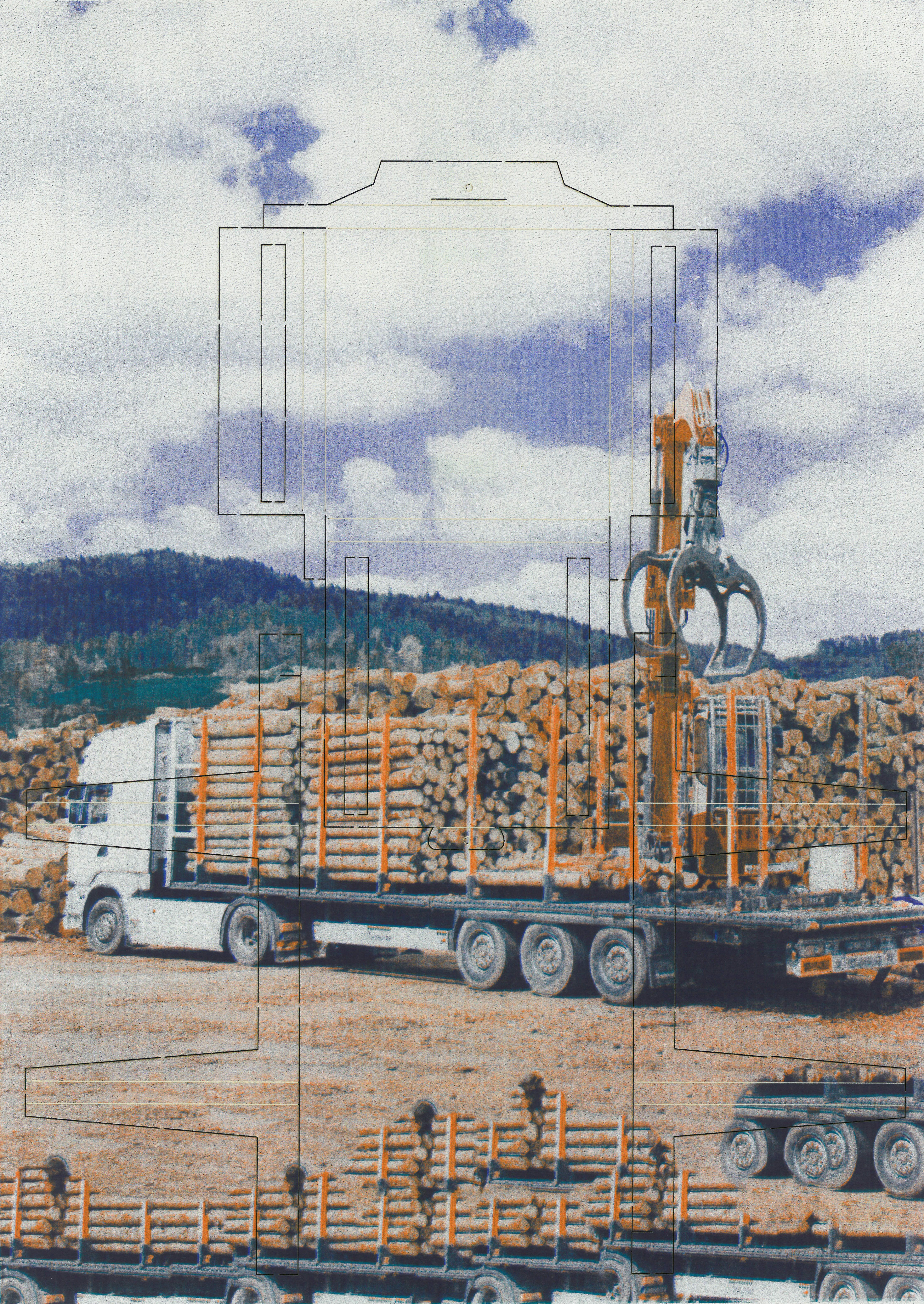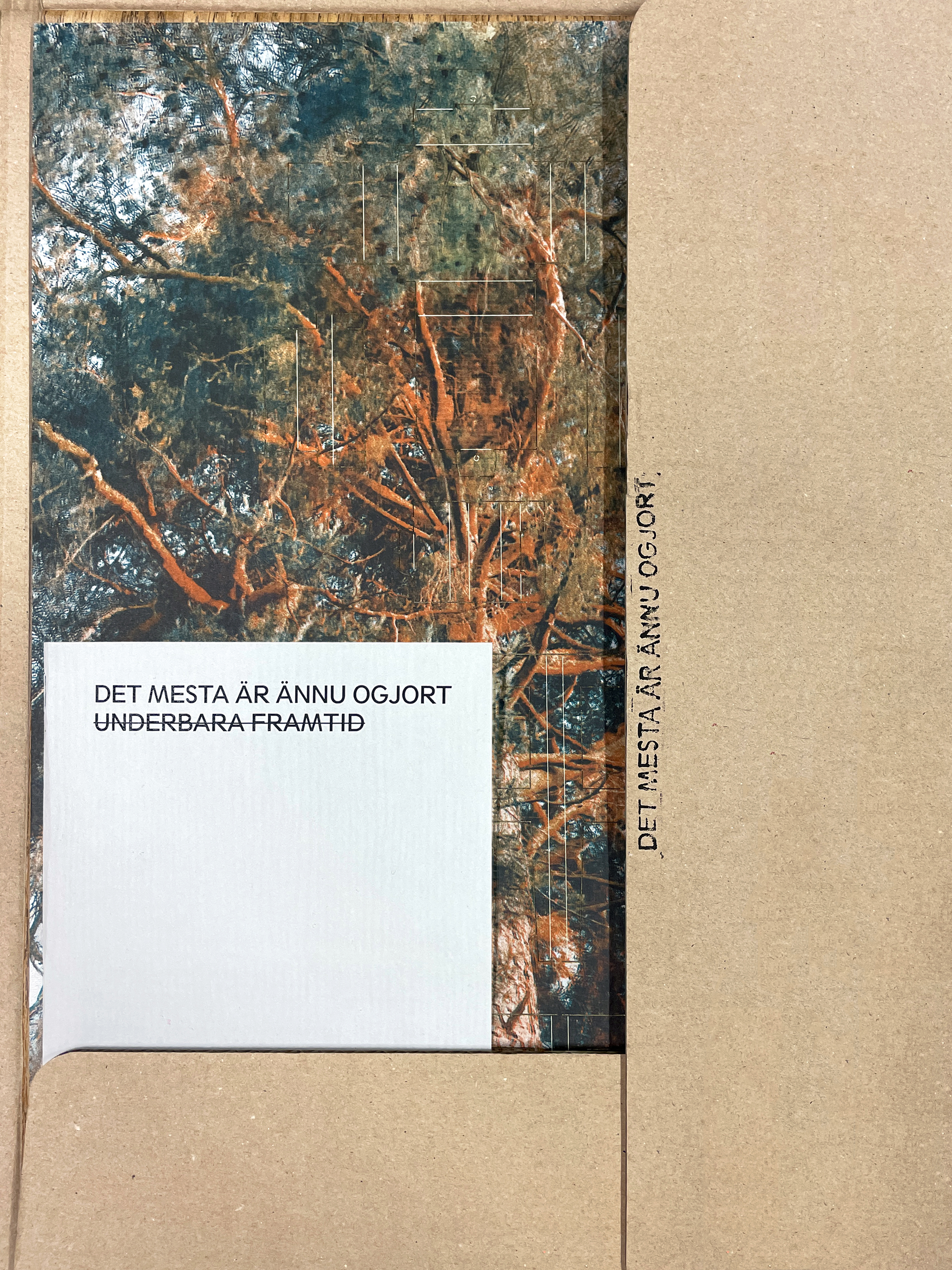 A folder of 10 Risograph prints with lasercut shapes that can be folded into simple pieces of furniture. The project is a collaboration with Rickard Eklund that took shape from reinterpreting a few of IKEAs trademarks, like: delivering furniture in flat-pack and self-assembly, the emphasis on wood as a material and identity and the well-known printed matter: the IKEA-catalogue, which since 2021 no longer is printed as a physical edition.

"Most things remain undone. Glorious future!", part of the IKEA-spirit and the last part of founder Ingvar Kamprads testament and credo. In its original context the words are meant to inspire perpetual development and a consequently unshakeable belief in the future.

In our times a positive outlook on the future can seem distant. We're proposing that this credo may serve as more meaningful in the same words, but through an opposing understanding. That it is first necessary to ensure for the healing of actions, rather than proceeding with optimistic vigor. Emissions and the effects of industry need to be balanced and turned net-negative if the future is to be glorious. Much of what's been done needs to be undone. Undone as in extruding greenhouse gases from the atmosphere. Undone as in removing plastics from the oceans. Undone as in replanting forests in a manner promoting biological diversity.

There are no instructions here for how to put things together. For our model home, there's only potential, gaps and an end goal.


Produced in connection to the exhibition The Swedish Brand curated by C-print at Galerie Feiertag in Kassel, Germany. With support of the Swedish Arts Grants Committee.
Cardboard folder
29.6x41cm
A3 Risograph prints x10
Booklet
2022