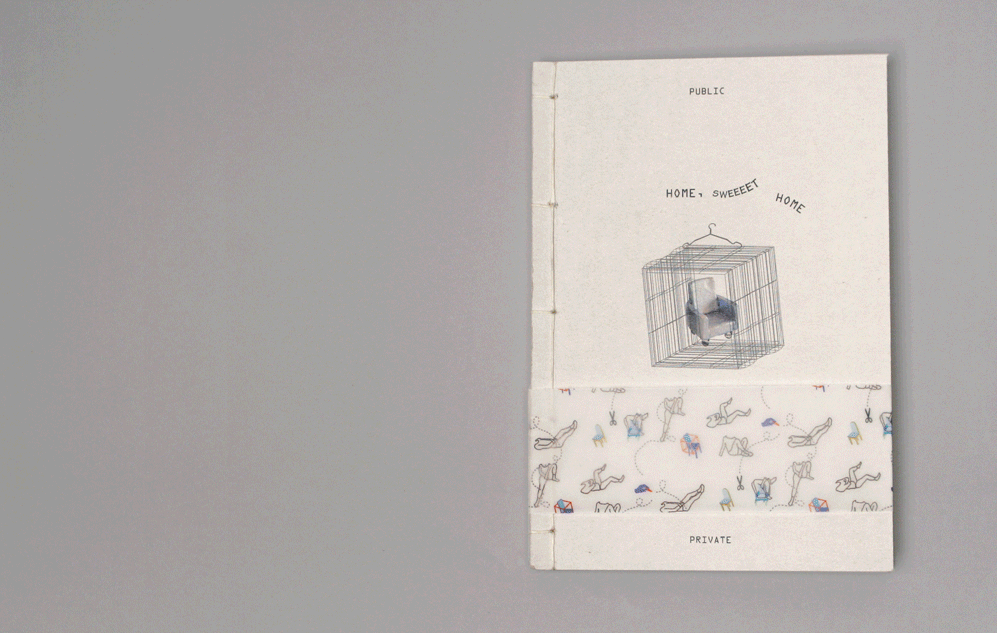 Home sweet home is a zine about the mutual influence between public and private space.

People often find themselves in two types of spaces; private space and public space, such as home and the city.

In China, the boundaries between public and individual spaces are somehow vague. In the old parts of the city, you may see many furnitures outside people's houses and randomly on the streets. Many of them are not abandoned furnitures, but an expansion of people's houses into the public space. This bizarre layout has taken the private into the public.
How can one achieve a balance between the public and the private space?

S 123x171 mm
M 135x203 mm
L 197x280 mm
52 pages
2015