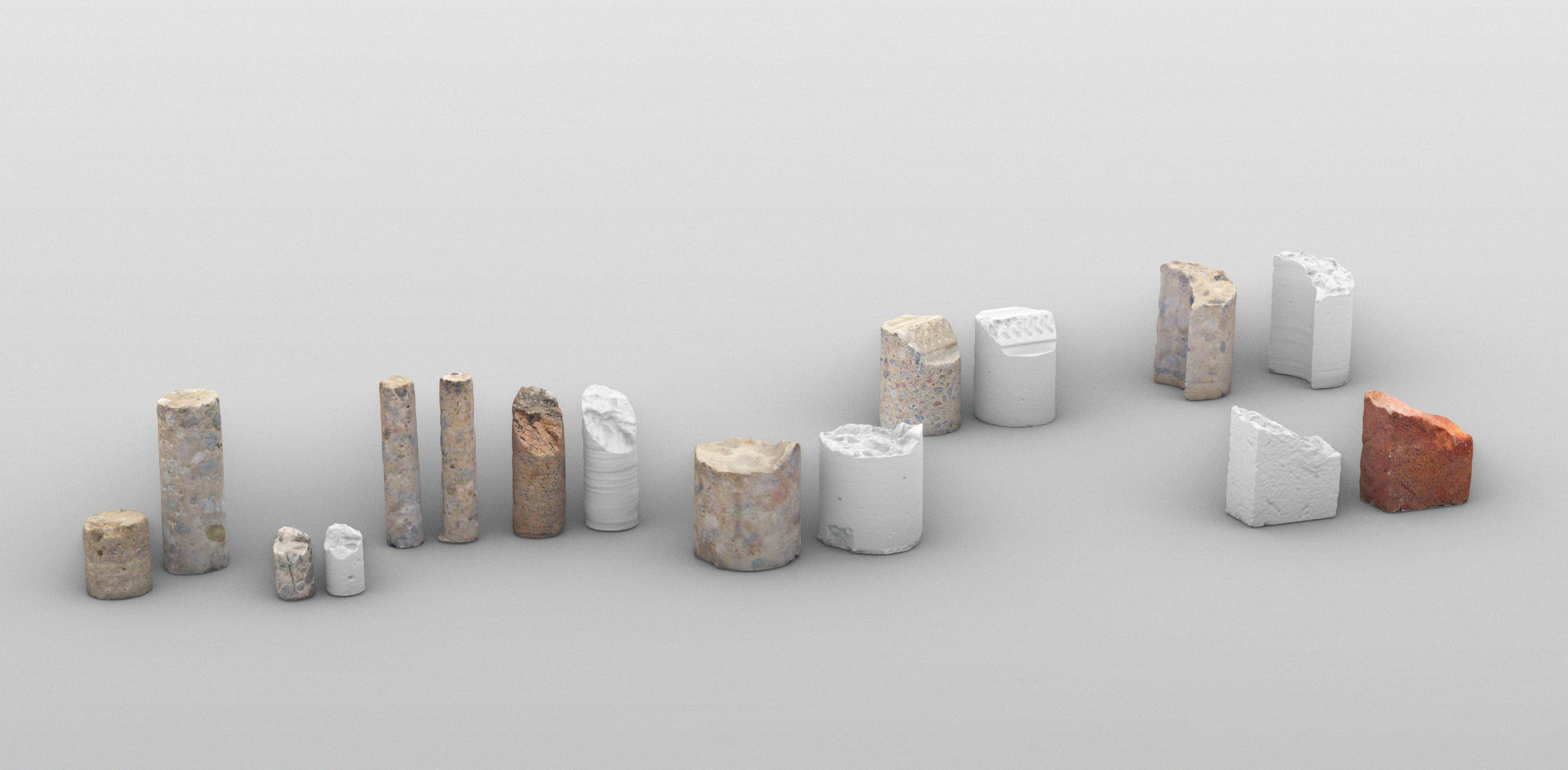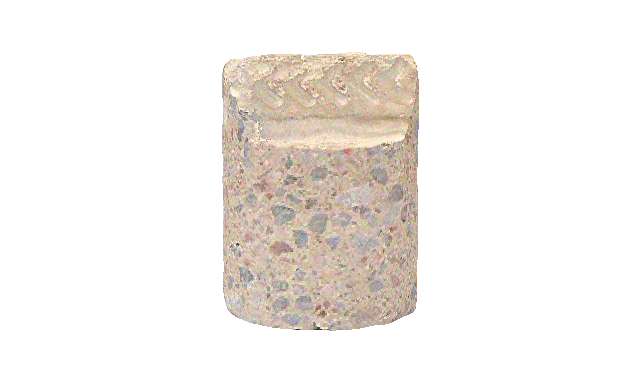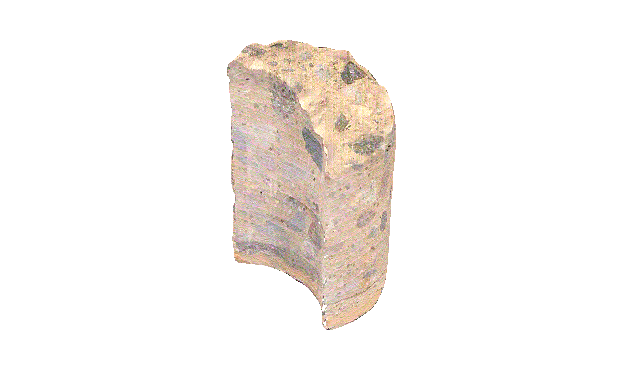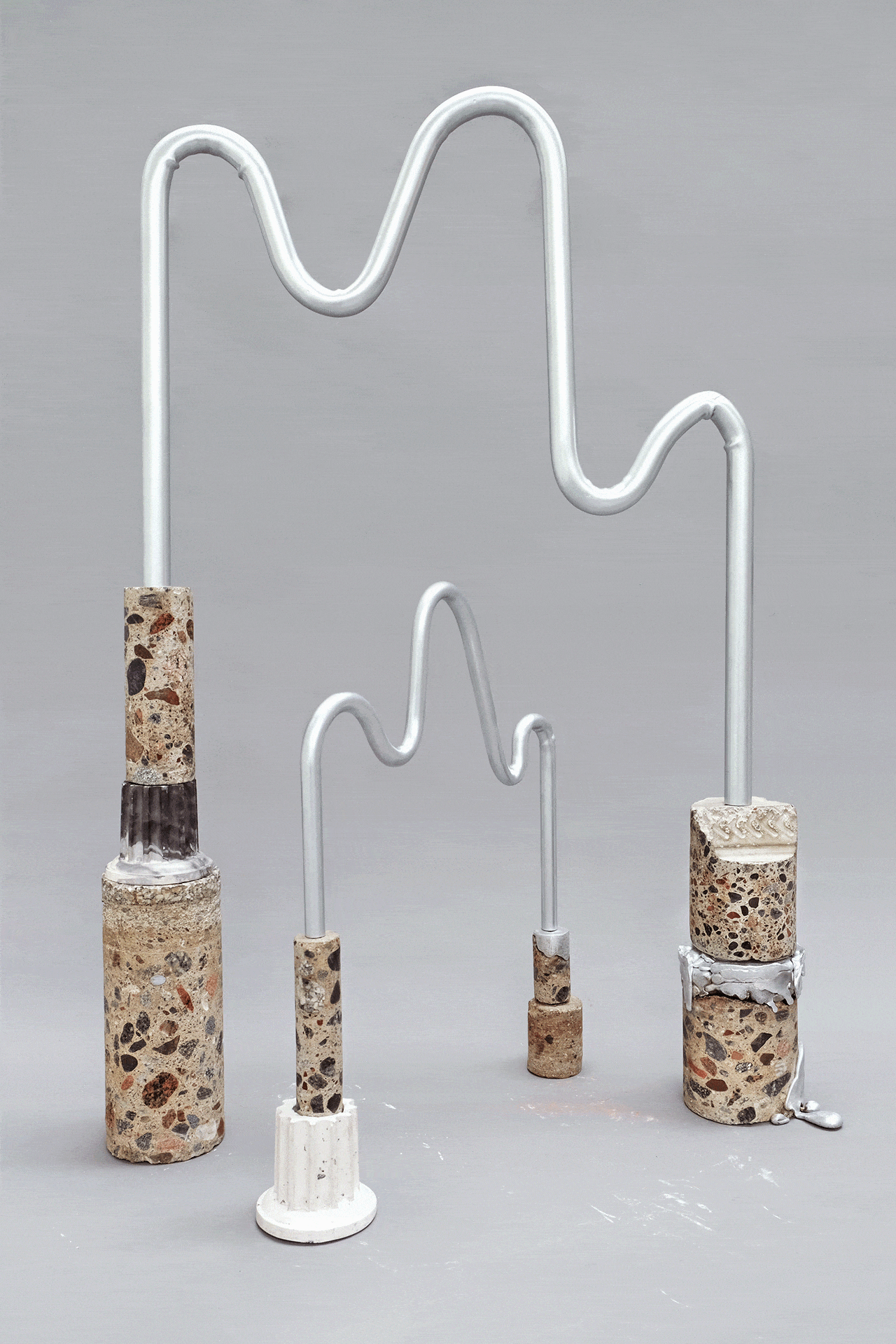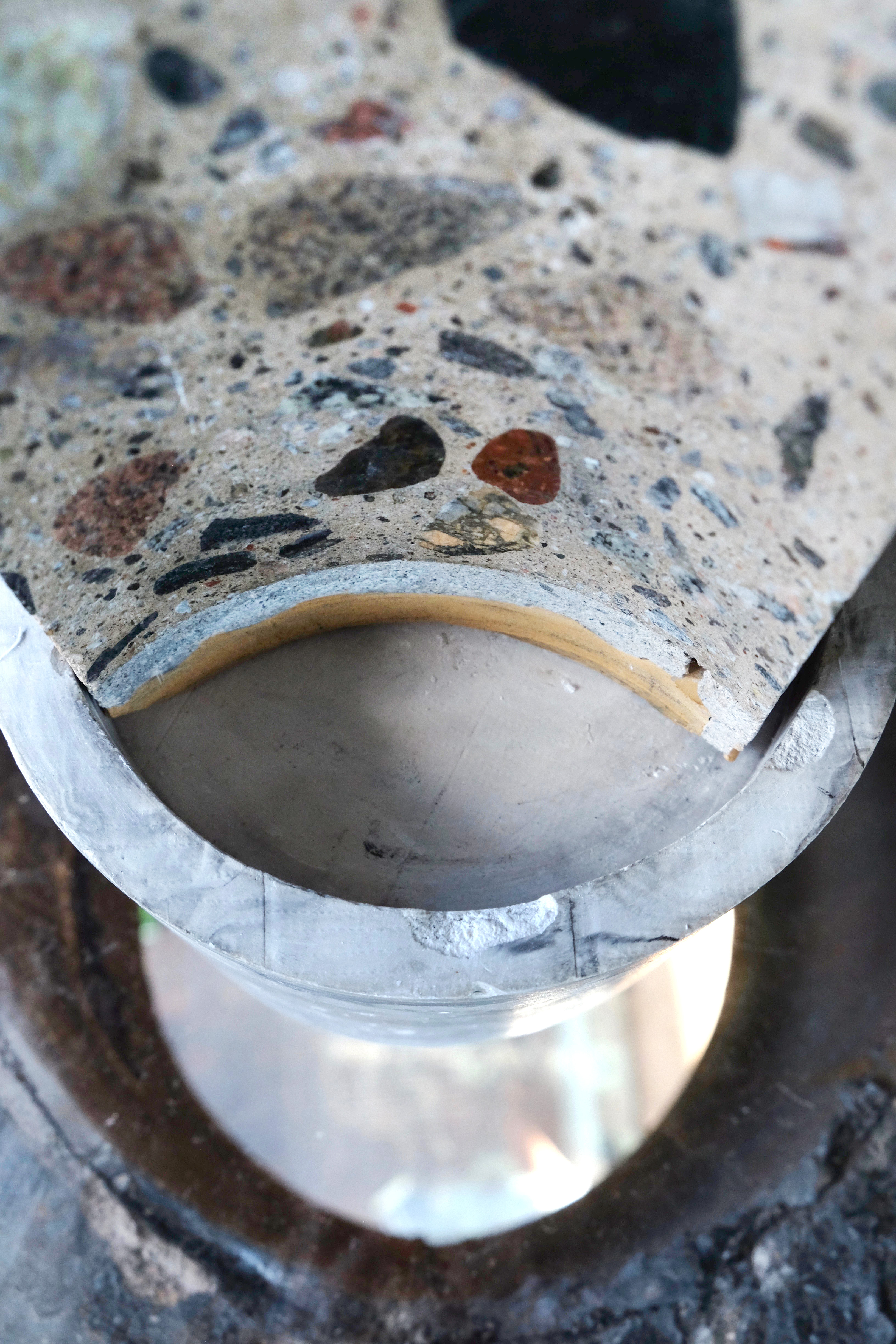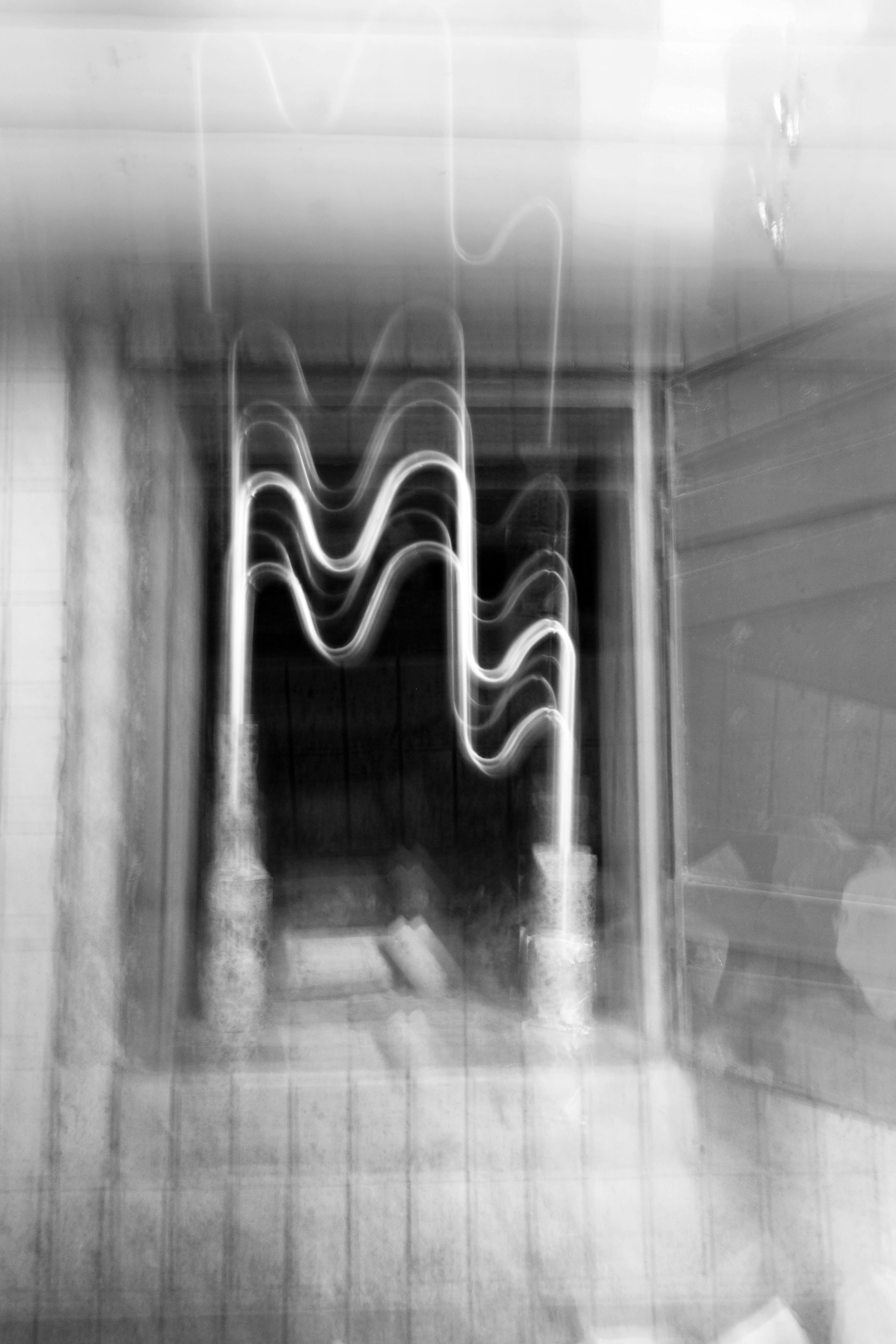 Fire, rocks and mountain — Värmeverket stories told through its leftover material: drill cores. An assembly of fragments, as objects for reflection.

Industrial ruins have emerged through post-industrialisation. Many industrial buildings have undergone the struggle between preservation or demolition. I am curious about the life of industrial architectures and its fragments.

The work considers the changes in our built environments, the re-making, where everything is on its way to become. It is an exploration and speculation on drill cores as construction leftover material, as material-in-transition.

Through different doings such as: growing, fitting and mending fragments, the object is an extension of the existing structures at Värmeverket. It reflects the movement and stories of the building; raising questions on the city's changing landscapes, the cycle of constantly constructing and demolishing, and our relation to materials-in-transition.

Drill core, aluminium, steel, plaster
2021