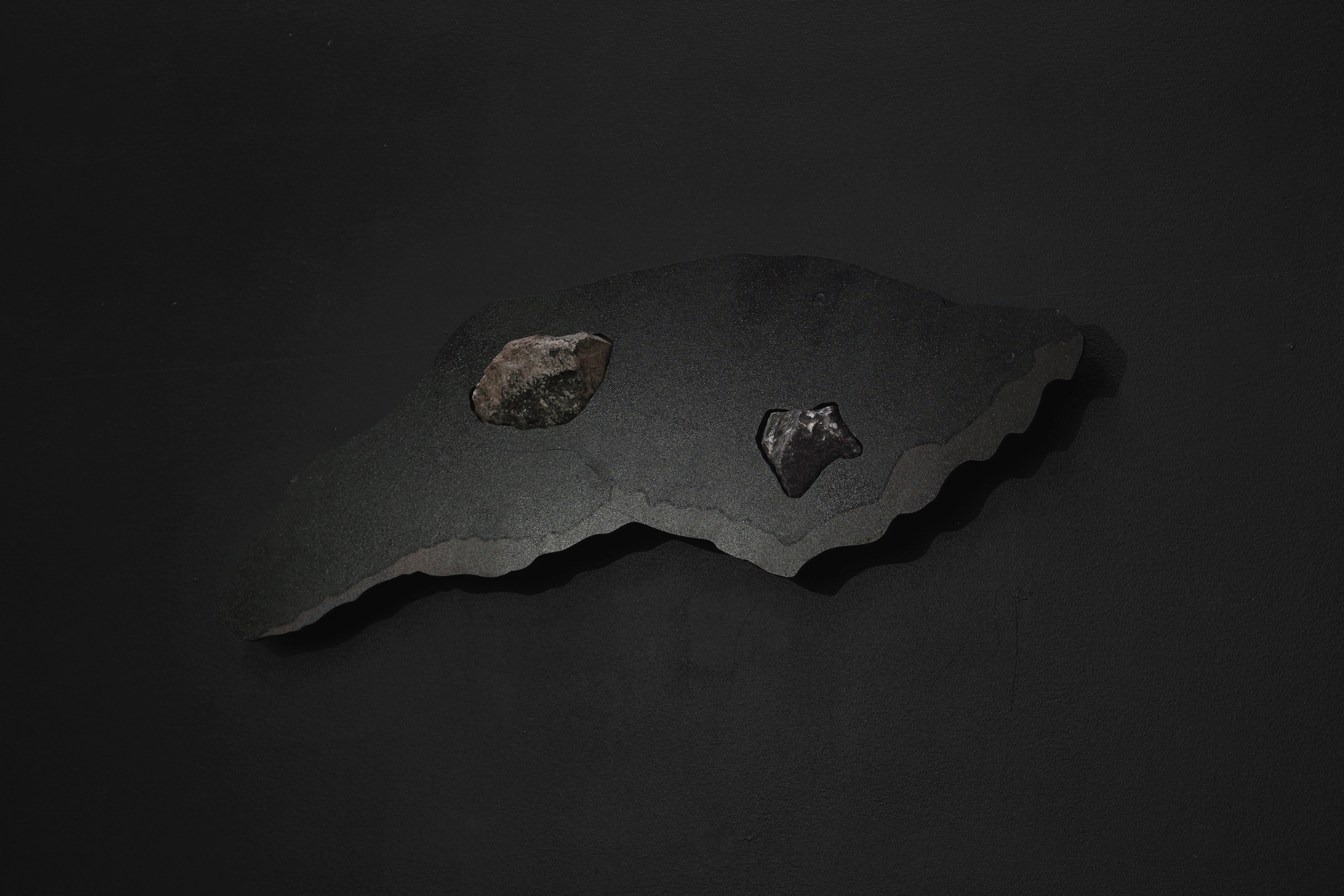 New spaces open up when you lose someone. A disappearance is the beginning of an emergence. This is about the loss of my 奶奶 (paternal grandmother) and the spaces that have opened up during the process. Through translation in scale, material and form, the objects become my memory carriers. The dogs, the ground and the rock is a joining of fragments connected to 奶奶 and Visättra, the place where I grew up with her.

In a time characterised by movement and displacement, with my personal stories I want to reflect on the attachment and psychology of places as a result of loss; through translation between immaterial and material things in relation to memory, place and materia. A dichotomy between wholeness and brokenness—from then to now and from there to here.


The project was shown at Konstfack spring exhibition 2022.

Dog sculpture: Styrofoam
70x60x88cm
101x52x89cm

Podium: Mdf
65x65x65cm
94.6x56x65cm

Grass reinforcement: Plaster
39.5x19x8cm
(variation in thickness)

Sewer hole: Mdf
29.5x27.5cm

The rock: Mdf, rocks
112x39x4.5cm

Sound: Amina Hocine

Master project
2022